November 11, 2012
Last year on Friday, November 11, 2011 we held a Wounded Warrior Benefit Concert at at Champion's Sports Bar in Highspire, PA. Absolutely everyone involved was pleasant, upbeat, and helpful and the show could not have gone smoother. When my wife Karyn and I tallied up the all the donations including the door cover, raffle, cash contributions, CD sales by participating musicians, and business and online monetary donations we found that this single event had brought in $1,103. Well, we instantly shook the sofa to scrape up an additional eight bucks to bring that total to $1,111, which fits perfectly with the unique date of this event.
October 30, 2012
The Miami Dolphins defeated the New York Jets 30 to 9 on Sunday in the Jets home stadium. There was a lot of nervousness in the stadium because a hurricane was rapidly approaching. The Dolphins are used to being nervous about hurricanes approaching their own home stadium but the Jets are not.
September 9, 2012
Three years ago today, on 09/09/09, we released our biggest release with Imaginary Lines 33. This massive collection of 33-tracks running nearly 2 ½ hours of all original music was written and produced by Ric Albano. The songs are an eclectic mix of thoughtful and philosophical lyrics combined with sonically unique yet melodic music that, while experimental, remains accessible enough to draw in the passive listener. Then it gets better and better with each successive listen.
August 27, 2012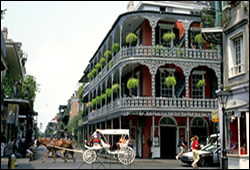 With another major hurricane headed for New Orleans, we'd like to reflect on the story of the song "Vieux Carre" by Animal Society, which was influenced by the aftermath of Hurricane Katrina. The song was also influenced by a family vacation that we took to the Cresent City just months before that tragedy, and the extraordinary differences between good times and bad.
August 13, 2012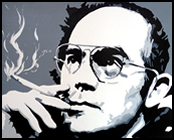 I remember feeling disgusted when I heard the news because he did it while his sonm grandson, and daughter-in-law were in the house and while on the phone with his wife. Aside from my normal repulsion towards suicide, I also found the "grandiose" gesture was a lame attempt to replicate Ernest Hemingway and try to cement his legacy as a rebellious folk hero. I was immediately moved to write some lyrics.
August 7, 2012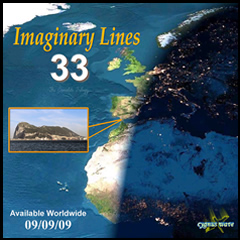 As we approach the third anniversary of our biggest release yet (Imaginary Liness 33 on 09/09/09), we will be exploring a song a day for the 33 days. This will commence with song #1 "Crimson, White, and Indigo" tomorrow and continue through "Long Way Home" on September 9th, 2012.
The 33 song collection is a semi-compilation which contains all the material from the 2005 album Imaginary Lines I along with updated versions of songs released on Imaginary Lines II in 2007 plus 12 tracks previously unreleased. In total, the 2 disc album runs for nearly two and a half hours.
July 22, 2012
On September 25, 2007, my sister Diane had surgery that changed her life, The surgery to remove a tumor from her optic nerve went terribly wrong, Diane was left with severe brain damage to the left frontal lobe. For months, the doctores told us she wasn't going to wake up and if she did, she would be in a vegetative state. No one could offer any hope for her future except to suggest that we prepare for the worst.
July 8, 2012
For nearly a decade and a half, Saturation Acres recording studio has been the most highly regarded and respected in Central Pennsylvania as hundreds of projects have been produced at Saturation Acres. These projects have crossed the musical spectrum from hard rock/heavy metal to country/Americana and just about everywhere between.
June 24, 2012
There are times when songwriting is just not so serious. One such example for me came in the late spring of 2006, when I sat down to write a song about summertime, but ended up writing a cool riddle which gypped lines from songs from eight of my favorite classic rock artists. The song was "She Said" and each of the nine lines within the three verses begins with "She said…" or "She says…" with either direct or paraphrased quotes from established songs.
June 10, 2012
It was as strange and surreal a moment as it was wonderful. The moment that is now captured forever in the quarky little 7-second intro to the song "Lorelei", started out as a simple enough task but soon escalated into a long and deep yet frustrating conversation.
The tune itself had been bouncing around the house for years with various lyrics and themes but by the summer of 2004 I was in the midst of a prolific writing period and decided to take this simple, jazzy melody of this tune and try to revamp it with a new theme. That theme soon arrived by my merely going to work everyday, with plenty of material coming as a result of one asinine remark after from some of my "enlightened" co-workers, especially in the political context of an election year. I would then go home at night and occasionally hear refreshing remarks from my 6-year-old son Jacob, who seemed amazingly just as interested in Campaign 2004, but yet seemed to make statements just as (if not more) profound then those "grown-ups" had made during the day. I had my new song!
May 27, 2012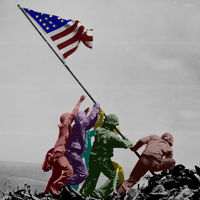 Last Saturday Sound Off for Vets (a site sub-hosted on Cygnus Wave) throw their annual free benefit concert to benefit the Wounded Warrior Project and raised $900 for that great cause. Due to the donated efforts of many volunteers, local business sponsors, and performing musicians, the show was once again a success.
The event took place on City Island in Harrisburg, PA and the four hour show consisted of sets by Pennsylvania artists Chris Nelson, Rhyne McCormick, Michael Anthony Smith and the Dirty Thieving Gypsies, and Shift Seven. Nelson, the benefit's organizer, claimed this to be the best show since Sound Off began in 2010;
These folks came out and played free of charge in order to help us get the word out about our wounded service men and women…"
The show was videotaped in its entirity and there are discussions about possible DVDs for sale to raise further funds for the cause. On this Memorial Day weekend, it is essential that we all remember and give appreciation to those who put it all on the line in defense of our country, our citizens, and our freedom.
Material Submission
If you are an artist and feel Cygnus Wave would be a good fit as a label, submit some demo material for review. Send an audio CD along with a one-sheet which includes the artist name, members and corresponding instrumentation, songwriting credits, important dates, a brief history of the artist(s), and future goals to:
Cygnus Wave Music
P.O. Box 126
Highspire, PA 17034
Or contact 33 Dimensions:
info@33Dimensions.com
(717) 829-4224